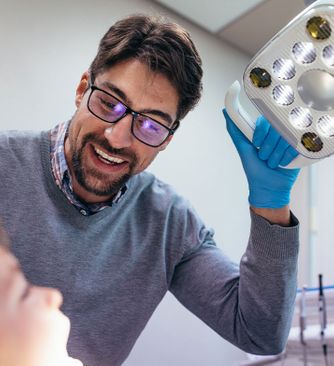 Is your practice in need of new patients, but participating with insurance companies are reducing your revenue to unacceptable levels?
No cost for dentists to join
No claim forms to file
Patient pays at time of service
HealthWize has a plan that is win, win for dentists as well as patients.
No forms to file
Instant online verification of patient eligibility
No missing tooth clauses
No fee schedule to track
Program cannot be combined with patient insurance but used in place of
No waiting for reimbursement from insurance companies
Helps patients to get their dental needs handled immediately
New patients just for being apart of this plan
Paid at time of service
Electronic credentialing forms that are simple and easy to complete
No downgrading
As opposed to discounting 50% of your fees for other insurance plans, the Healthwize Discount plan only discounts 20% of most services and 40% off preventative
When your usual customary fees go up, so does your reimbursement
No waiting periods
Provider FAQs
Are there any waiting periods or yearly maximums?
No there are no waiting periods. Your patient is eligible for this membership program as soon as they sign up. There is no annual deductible to worry about or calculate. There are no yearly maximums to the benefit your patient can receive from this program.
Is there a missing tooth clause?
There are no exclusions for pre existing conditions and there are no missing tooth clauses.
How do we determine if a patient is eligible for this plan?
You simply logon to the website and lookup the patient by membership ID number. You do not have to wait on hold to speak with an agent.
Can this plan be used in conjunction with a dental insurance plan?
Yes, this plan would be appropriate for procedures that are not part of a patient's dental insurance plan such as implants or orthodontics.
Does this plan downgrade procedures?
No, there is no downgrading of procedures. In fact you don't even submit a claim form. Just come up with a treatment plan, and honor the membership discount when your patient pays for their services.
Does this plan limit the number of perio maintenance (D4910) visits that my patient can have in a year?
No - and that's the beauty of this plan! You and your patient decide what is best and apply the appropriate discount off your office fee. No third party company will limit the number of times your patient can be seen for treatment in your office.