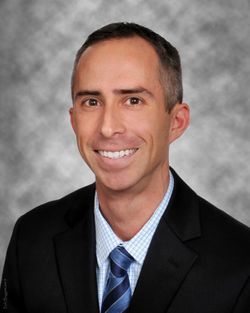 Chief Executive Officer
Dr. Jason Kopakin takes responsibility for the dental health of his patients very seriously, continually striving to exceed expectations for patient care and treatment outcomes.
He earned a bachelor's degree in Materials Science from the University of Florida and earned his dental degree at the University of Florida as well. Dr. Kopakin continued his training with the prestigious Dawson Center and completed surgical training in dental implant placement.
Dr. Kopakin has been active in clinical practice for more than a decade, primarily in the Tampa Bay area. Since becoming a dentist, he has taken hundreds of hours of continuing education, dramatically exceeding the state's licensing requirements.
Today, the doctor takes special interest in full mouth rehabilitation, implant dentistry, cosmetic services, and sedation. However, he enjoys all aspects of general practice, meeting new patients and building lasting relationships. Dr. Kopakin is known for an individualized approach, working closely with each patient to develop personalized treatment plans for healthy lifetime smiles.
To stay current in this fast-paced industry, Dr. Kopakin maintains membership in these professional associations:
· Academy of General Dentistry
· American Dental Association
· Florida Dental Association
· Seattle Study Club
· Spear Study Club
Outside of the office you will find Dr. Kopakin vacationing with friends and family, and refereeing high school and college soccer games.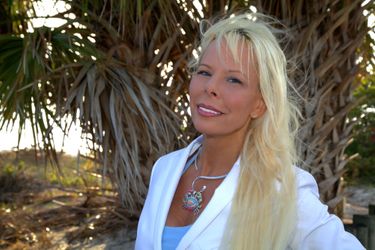 Chief Operating Officer
Nancy Zelno, author and leader in healthcare practice improvement, shares the strategies and systems to help your practice improve. Her long history of creating winning results for healthcare teams stems from holding every position in a practice (aside from provider), which has given her a comprehensive understanding of the entire practice.
After 15 years in the dental and medical fields and eleven years in corporate settings such as Reader's Digest and IBM, Nancy set out to help numerous healthcare practices master success by helping them organize their practices, stressing the need to work smarter and not harder.
Since 2001, when she founded Dynamic Administrators, Nancy's unique approach to practice development has helped her clients to create effortless and fulfilling lives and to grow their practices using a "team-first" approach. She has brought her lively, enlightening presentations to consulting and meetings across the country. 
Nancy was awarded the Manchester Who's Who Registry as a Platinum member in the "Honors Edition" for executives and professionals, providing a vast networking platform of more than 200,000 highly accomplished professional worldwide. In 2015, Nancy earned a B.S in Law from Post University.
She also works as Communications Coordinator for Life Changing Outreach Ministries, handling internal and external communications as well as event marketing for the church. Kimberly Consulting LLC, her independent firm, specializes in: data analysis and reporting, digital marketing, operations management, brand development, and event planning.
Kimberly currently holds the position of 'Marketing and Community Relations Coordinator at Cornell Scott-Hill Health Center'. Here she strategizes, implements, and analyzes internal and external communication plans for the health center; she's the brain behind their award-winning 'Community of Caring' campaign.
Kimberly's knowledge, ingenuity, and determination will prove to be a great weapon in the fight for accessible dental care.
Working in the dental field, there were so many people that told us they did not take care of their teeth and their dental needs because they did not have dental insurance. We understand that cost is a big factor, but we believe that your dental health is a huge part of overall health. We needed to find a way to help the patients get to the dentist. This is the reason Healthwize was born. We wanted to find a SIMPLE and cost-effective way to get patients to handle their dental needs before their costs become out of control!
As a dentist, my other observation is that when patients did finally make it to my office, the dental insurance companies made it difficult to handle all their problems because of smoke and mirrors and games they played. Many times it was pre-existing conditions, waiting periods, yearly maximums and other items that frustrated and limited patients. Healthwize has NONE of these.
I have started this plan in my office and patients love it and come back to it every year!
Jason Kopakin, DMD, Healthwize CEO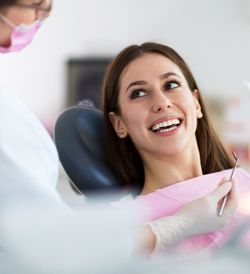 Did you know...
40% of adults in the United States do not seek dental work unless they are in pain

32% or more of adults between the ages of 20 and 44 have active untreated dental decay

Only 65% of people in the United States have seen a dentist in the last year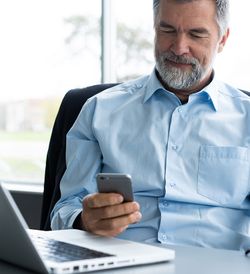 Chat with Us
Do you have questions or concerns? Feel free to contact us with any inquiries below.